April 21, 2021
Gibson Signs Deal with Polara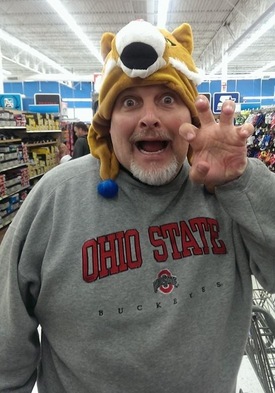 LINDENHURST, IL — The Captains Club secured a commitment for the 2021 recruiting class in April, when highly-rated 12-time member Mike Gibson announced his return to the 20th Carl Spackler Open in June. Gibson makes news after reports he has signed his latest agreement with Polara.
A report surfaced this week out of Illinois that Mike Gibson and Polara had agreed on a 2-year deal to play the self correcting golf ball. The report went on to imply Gibson would do autograph signings periodically inside Walmart sport goods departments.
The source, who wanted to remain anonymous, said Gibson has been frustrated for years and was looking for a golf product that would do all the work for him.
"He has been completely devastated since 2013 in Kentucky," said the source. "Getting so close to winning a Carl Spackler Open and not being able to finish emptied his tank. He is desperate to make another run, but decided long ago that performance enhancing drugs are not the answer."
Bobby Owens, who has quietly had a golf ball that doesn't require self correction, was asked about Gibson's reported deal. "I plan to buy some to support him and give them to a struggling golfer. Its great that he will inspire Walmart-shopping-golfers all over the country to obtain a little self correction."
Polara self correcting golf balls are for the golfer whose problem is significant and persistent hooking or slicing off the tee. From the tee, point the arrow on the ball directly at your target, or line it up with the center of the fairway. From the fairway, play the ball "as it lies" or re-adjust the ball orientation so the arrow again points at your target.
Polara makes 'straight', 'extra straight', and 'ulimate straight' for severe swing problems.
"Praise God," said Mike Lewis after hearing of the Gibson-Polara deal. "Its a great day for golf. I wonder if Gibby is a an extra straight or just regular straight kinda player."
Jean Dore immediately confirmed what participants of the Carl Spackler Open had been waiting to hear. "You cannot touch your fuking ball unless its on the green or tee," said a pretty pissed off rule enforcing Dore. Lining up an arrow on the ball is illegal and against both Spackler and USGA rules. Gibson and I will be having a talk about his new ball."
The 2021 Carl Spackler Open will be played at Pinon Hills Golf Course in Farmington, New Mexico. There are 70 golfers expected for Round 1 on June 11. Official registration began on April 1 and closed on April 15, however the event is accepting one or two golfers with scorecards and full payment.